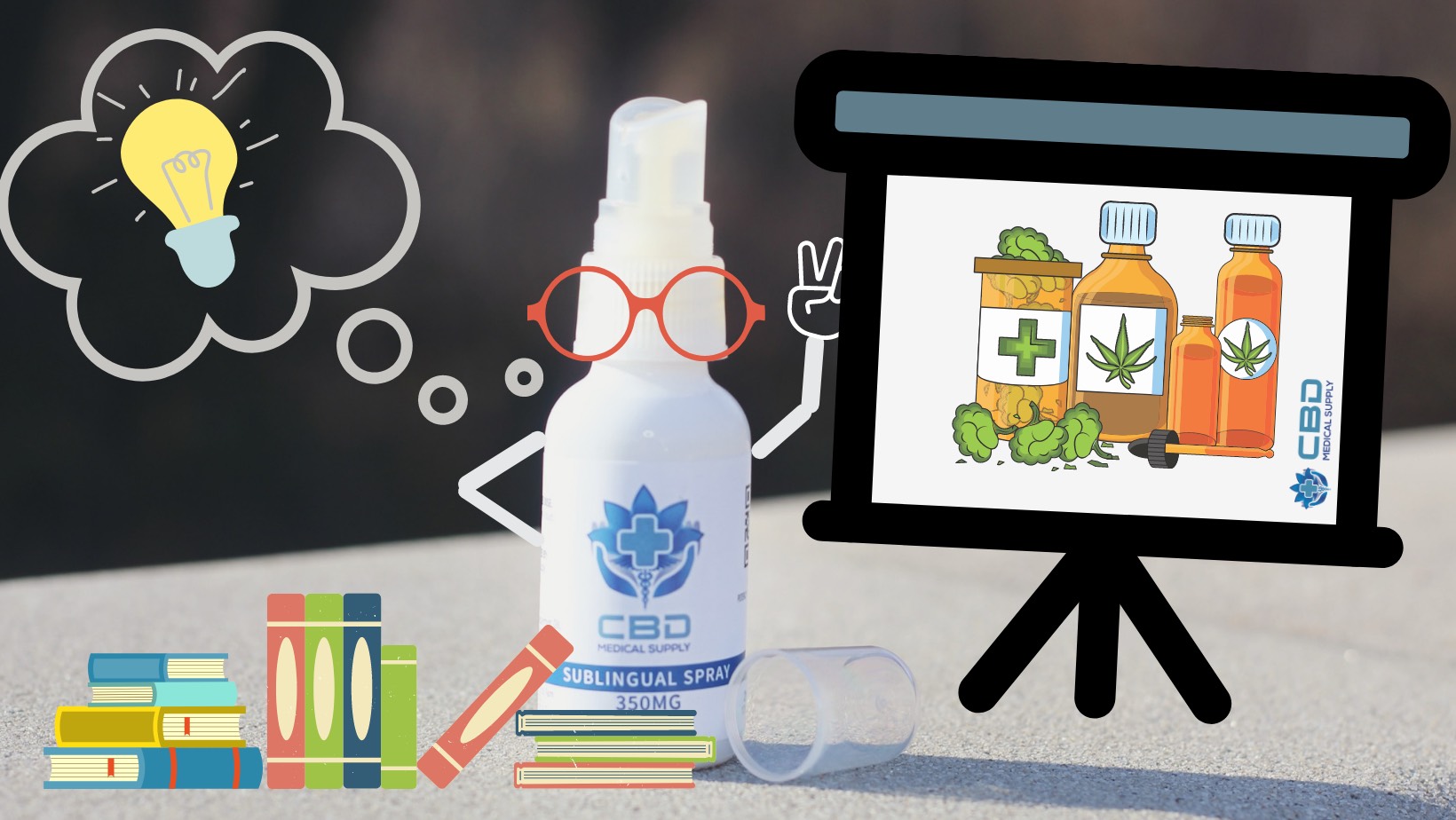 isclaimer: This Product and information has not been evaluated by the Food and Drug Administration. This Product is not intended to diagnose, treat, cure or prevent any disease.  Although A patent was awarded to the U.S. Health and Human Services in 2003 (US6630507) that covers the use of CBD as a treatment for various neurodegenerative and inflammatory disorders; focused on oxidative associated disease states. That being said, the following information is anecdotal.
Visitors to CBDmedicalsupply.com acknowledge that the information on the Website is provided "as is" for general information only. It is not intended as medical advice, and should not be relied upon as a substitute for consultations with qualified health care professionals who are intimately knowledgeable about your individual medical needs. http://www.google.com/patents/US6630507
"In December 2017, the World Health Organization came out with a report stating that CBD has no addictive properties, is non-psychoactive, evinces no discernible side effects and shows great potential to serve as a viable form of treatment for a number of maladies." 
What is the Difference between Hemp and Marijuana?
In reality, the only difference is the definition. They are both the plant Cannabis Sativa L., Hemp is just defined as "any part of that plant, including the seeds thereof and all derivatives, extracts, cannabinoids, isomers, acids, salts, and salts of isomers, whether growing or not, with a delta-9 tetrahydrocannabinol concentration of not more than 0.3 percent" as defined in the 2018 Farm Bill.
One is not male and the other female, they can both be male or female. One is not like a bamboo and the other a shrub like bush. One does not consist of stock and seed and the other flower. They are the same plant with different legal definitions based on THC percentage. Different strains have different cannabinoid spectrums and some have better yields than others. If you went to a hemp farm today, you would see a bunch of beautiful cannabis plants that are flowering females that look like marijuana but just have been bred to have below .3% THC.
For the purposes of this information we will use the terms Hemp and Cannabis interchangeably.
An Introduction to the Healing Properties of CBD:
Many patients have been achieving a higher quality of life as the result of using CBD for a range of symptoms, most notably:
pain relief
relief from anxiety and depression
sleep aid
relief from nausea and vomiting
relief from seizure disorders
relief from the neurological attacks and muscular spasms caused by a number of neuro-muscular disorders. Positive outcomes have been reported with epilepsy and MS patients.
The Cannabis plant has hundreds of active ingredients with CBD and THC, both cannabinoids receiving most of the attention. Terpenes and flavonoids are also important components of this adaptogenic herb and have significant clinical physiologic effects. Cannabis has been used in medicine for over a thousand years.
Cannabinoids effect each individual in different ways, so its really a personal opinion which works best. In a blind study conducted by our clinical research team, pure CBD isolate was the preferred active ingredient. Most people expressed getting great relief without any drowsiness or fatigue that they had experienced with full spectrum products at higher therapeutic doses. On the other hand, some individuals suffering from auto-immune discomfort or pain at levels of 7/10 or above seemed to be evenly divided between which product provided the best result. Most research concludes that CBD does the heavy lifting for most of the symptoms that CBD provides relief from. Sometimes the minor cannabinoids can provide greater effectiveness or benefits for more complicated conditions.
Which Product is Best for Me?
There are 4 traditional methods of drug delivery: inhalation, consumption, sublingual, topical. Effects will vary depending on type of product, these are just averages.
| | | | |
| --- | --- | --- | --- |
| Consumption / Edibles or Capsules | Oral Absorption / Sublingual | Inhalation / Smoking or Vaping | Topical |
| Onset:  30 – 120 minutes | Onset:  within 30 minutes | Onset:  within 5 minutes | Onset: within 30 minutes |
| Duration:  4-9 hours | Duration:  2-4 hours | Duration:  2 hours | Duration:  1-4 hours |
| Symptom Relief: Pain, Anti-inflammatory,  Neuropathic (Nerve) Pain | Symptom Relief: Pain, Anti-inflammatory,  Neuropathic (Nerve) Pain | Symptom Relief: Nausea and Vomiting, Pain, Mental Health | Symptom Relief: Acne and skin conditions, Pain |
CBD has many medicinal effects that are a perfect match for pain management. Healthcare providers of today are quick to prescribe opiate based narcotics for pain relief which are heavily abused with many negative side effects.  That list includes addiction, constipation, nausea and extreme sedation. CBD is an analgesic with pain relieving qualities and few side effects. Studies have shown cannabis can Reduce Opiate Use by 30%-100%.
| | |
| --- | --- |
| Narcotics                                                                         Vs.            (Norcos, Hydrocodone, Morphine, Fentanyl, Oxycodone, Hydromorphone) |                                         CBD |
|   Heavy addiction characteristics | non-addictive |
| Constipation | doesn't effect the gastro region and used as a cure for IBS and Crohns |
| Cause Nausea | Reduces nausea and vomiting |
| Delivery methods: Many are given injections by needle, If the person can no longer swallow, | no more needle pricks,  no more tough to swallow pills, no more IV PICC lines |
| Allergic reactions common | Allergic reactions very uncommon |
| Extreme sedation: Confusion, Sleepiness and Breathing Problems. | Improves Sleep and Recovery |
Our body is pre-programmed to receive the cannabinoids in medical cannabis. Two types of endocannabinoid receptors in our body allow us to absorb the effects of medical cannabis. The first receptor is the cannabinoid receptor type 1, abbreviated as CB1. CB1 is a G protein-coupled cannabinoid receptor primarily located in our central and peripheral nervous system. It is activated by plant cannabinoids, such as the compound THC; and by synthetic analogues of THC, such as dronabinol. CB1 receptors are located in the brain, spinal cord, and periphery. In addition to CB1 we possess CB2 receptors. These are located in the immune tissues. When we consume cannabis high in THC, our body produces molecules (called endocannabinoids) that interact with these CB1 and CB2 receptors to dull our senses and produces euphoria. CBD, another key compound in cannabis, on the other hand, has little affinity for CB1 and CB2 receptors, but of the two, it has a greater affinity for the CB2 receptor than for CB1. In fact, it acts as an indirect antagonist of cannabinoid agonists. Because CBD acts as a receptor agonist, it acts as an antidepressant, anti-anxiety medication, which also has the beneficial side effect of being neuroprotective. Other benefits of high CBD concentrations include its recently discovered anti-psychotic effects, which may in time lead to its use in the treatment of schizophrenia.